The Purpose of Tools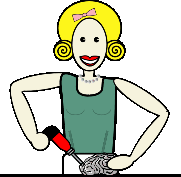 The Purpose of Tools has closed
Why does Daddy sleep in his cubicle?Why is Mommy going to hell?Why are all those kids watching the skies?Enter this comedie tragique of smarmy bosses, wayward children, evil evangelists and the planet Bil in Loaded Gun Theory's dark new comedy, 
The Purpose of Tools
 written by Travis Holmes, directed by Timothy Thomas. It's all the anti-depressant you'll need. July 24-August 3, Thursday-Saturday 8pm, Sundays 2pm. Arts on Real, 2826 Real Street. Thursday – Saturday $12, Sundays $8.