Cinco de Flimflam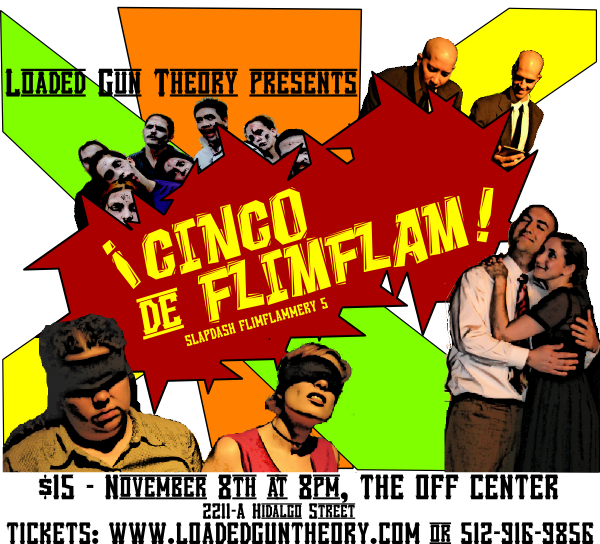 It's Back.
Slapdash Flimflamery 5 – Cinco de Flimflam. That means the 5th of Flimflam. In the Spanish.
On Friday November 7th we will lock 6 writers into the Off Center at 10pm. They will write ferociously until 7am the next morning when we bring in directors and actors. They will rehearse all day, and at 8pm, YOU the audience show up, ready to see 6 brilliant new plays.
This show sells out almost every year so get your tickets now!