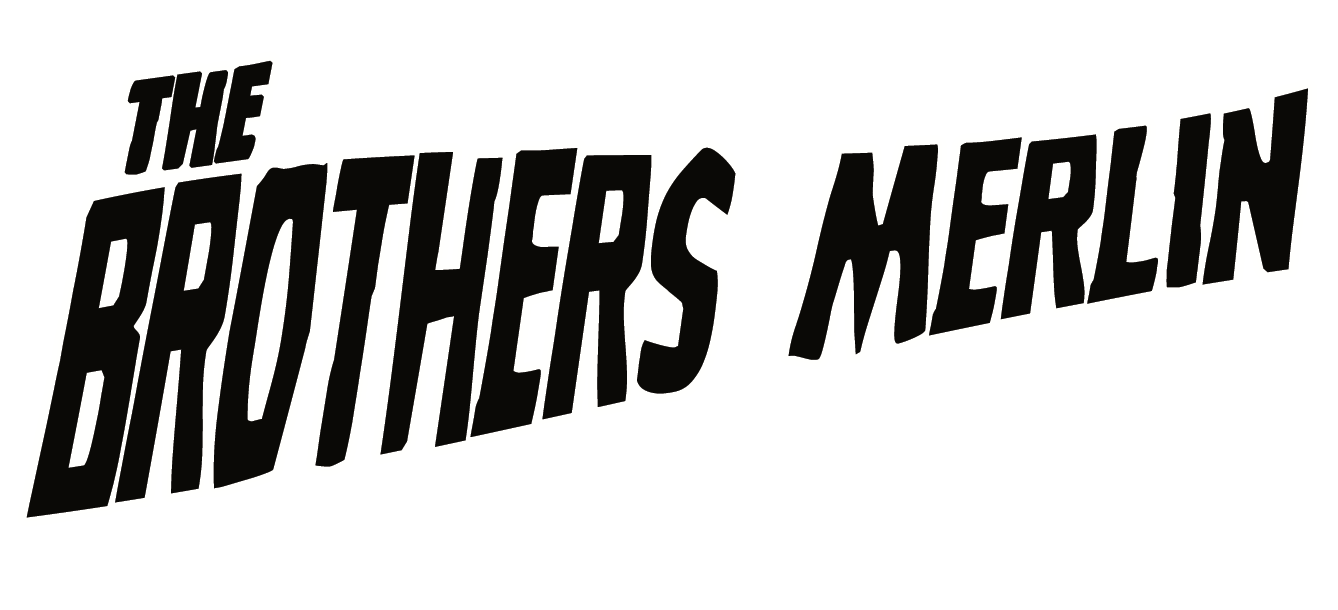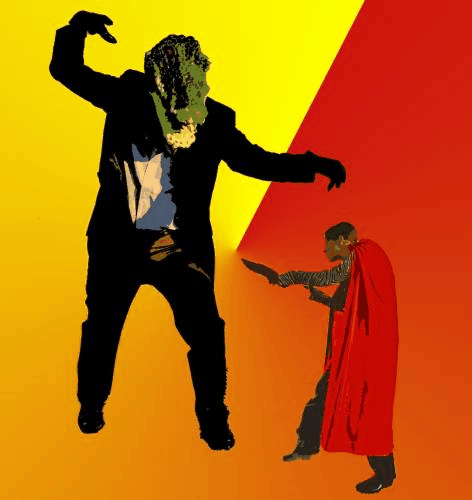 The Brothers Merlin
is a non-stop action B-Movie horror freakshow. It's part Rocky Horror, part Freaks, with a little Abomindable Dr. Phibes thrown in for good measure.
The brothers unearth a mysterious ancient secret to immortality, but it comes with a price. Will the unspeakable evil's thirst for blood ever be sated?
We've got cross-dressing knife throwers, a gay roustabout sick of suburban life. Star crossed alligator children, the progeny of Hitler, and many many dismembered body parts.
Come visit Loaded Gun Theory's comedic carnival of carnage. Buy tokens, play games, earn tickets, win prizes! Then enter the darkened theater and watch in horror as the Alligator Man is unleashed!
Accompanied by original live music from Anna Larson and her Sleight-of-Hand Sideshow Band.
Midway opens at 7:30, Show at 8:00pm
May 17th-18th, 23rd-25th, 29th-31st, Jun 1st
Did we mention you're going to have fun?
Cast and Crew
Composer/Sound Design
Anna Larson
Writer
Julie Winston-Thomas
Merlin/Gottlieb
Marc Balester
Bard/Farrah
Julie Winston-Thomas
Thomas/Monkey Man
Ian King
Fritzi/Pierre
Darren Scharf
Nathan/Eichelberger/Alligator Man
Nathan Urban
Billy/Dale
Giovanni Sandoval
Gwyneth/Pupeteer
Jessica Medina
Stage Manager
Lynn Beaver
Lighting Designer
Amy Lewis
Costume Designer
Le Easter
Costume Designer
Ronnie Prior
Scenic Designer
Eric Nelson
Publicity/Marketing
Timothy Thomas
Outdoor Event Design
Ian LeClair
Art Design/Props
E.D. Harrelson
Piano/Xylophone/Flute
Anna Larson
French Horn
Jenni Wieland
What are these mystical tokens?
Tokens are the currency of the realm for The Brother's Merlin and Their Magnificent Menagerie of Mysteries. Try your luck at a game of chance, or stuff your belly with popcorn or sweets. But be sure to buy your tokens ahead of time for the best value. The $28.00 ticket with 7 free tokens is a deal not to be missed.
May 17th-18th, 23rd-25th, 29th-31st, Jun 1st at 8:00pm